Supplying Liquid Asphalt and More for 70 years
As one of the largest independent asphalt resellers in the United States, Associated Asphalt stores, blends, hauls, and sells a range of asphalt products. From our headquarters in Roanoke, Virginia, Associated Asphalt serves customers throughout the Eastern United States. Our network of liquid asphalt and emulsion terminals is the largest on the East Coast. Our 33 terminals are easily accessible by rail, barge or truck, and supported by our truck fleet as well as time-chartered vessels.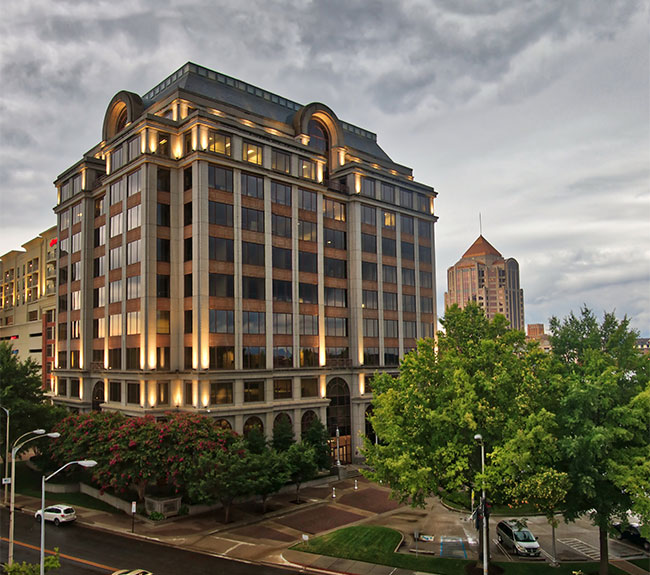 Who We Are
We are proud to supply quality paving grade asphalt and emulsions throughout the East Coast, helping many contractors "pave their road to success."
The liquid asphalt industry utilizes the byproduct of crude oil processing as a binder for road paving. Associated Asphalt plays a major role in the industry providing on-demand liquid asphalt to its customers for their projects. In addition to our extensive terminal, storage, and transportation capabilities, we produce polymer modified asphalt, asphalt emulsion and provide technical services. Our strong, ever-growing network of terminals, suppliers and transportation methods enable us to efficiently serve our customers with innovative products throughout the eastern United States.
Our Assets
19 Marine Vessel-Accessible Terminals
14 Rail-Accessible Terminals
208 Storage Tanks
6 Million Barrel Capacity
250+ Employees
Our Values
We are committed to providing top quality, on-time supply to our customers while always conducting business in alignment with our values.
Integrity
Our operations seek to adhere to the highest moral and ethical principles.
Safety
We give extreme consideration for people and the environment.
Relationships
We want to constructively impact all relationships.
Innovation
We strive to introduce new ideas or methods to the industry.
Excellence
Our goal is an outstanding effort led by each employee.
Where We're Going
As demand in the liquid asphalt market fluctuates to infrastructure needs and battles changing weather patterns, we have consistently demonstrated a commitment to the type of innovation that allows us to supply the best products, on-demand for all of our customers. Our customer-driven adaptability has lead us to invest in new products, more terminals, and better lab testing.
Become A Partner